---
This interview was held by Rick123Axel.
Micheal Alford portrayed several walkers in Season 3 and 4.
---
What role/roles have you had in The Walking Dead?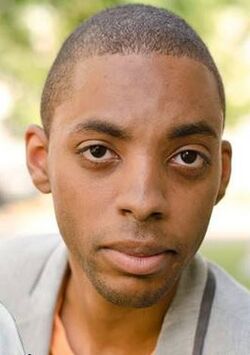 Regular background, to stunt.
What episodes have you appeared in?
season 3, episode 16 at the end where beth kills her first walker (me). Season 4 every episode up to the mid finale, and the  next 5 episodes. Hoping for something bigger in season five!
Did you create your character a name or backstory?
Not really.. I am in different clothes all the time, could not think of every backstory.
Did you read the graphic novel or watch the show after getting a role in the show?
I started the novel, and watching the show, after I got the gig.
Who are your favorite characters?
I couldn't chose I like them all.
What is it like to work with the amazing special effects artist Greg Nicotero?
I think it is a life time experience, that helps mold me more into the actor I want to be. Pretty awesome guy, and director.
What is the atmosphere like on the set of such a serious, dramatic show?
Fun, and hard work is all I can say. 
Do you have any interesting or funny stories from your time on the set?
Just time from time I'll cuss at the cast mates if they did something wrong, and end up getting hugs from them.
What is the best thing about working on The Walking Dead?
The experience, whether it's just learning how to be a zombie, to putting your foot in the door as an actor.
Which character do you think you would be most like if a zombie apocalypse occurred?
I would be daryl.. he knows how to be a bad ass, and survive!
Are you currently working on anything interesting that you can reveal?
Hmmm I can say this, some independent flims, hunger games, goosebumps, and hoping to guest star on Walking Dead.
Thank you again on behalf of the entire wiki! We appreciate it very much and best of luck, hoping to see you on The Walking Dead again soon!
Thank you very much, and no problem!   
Ad blocker interference detected!
Wikia is a free-to-use site that makes money from advertising. We have a modified experience for viewers using ad blockers

Wikia is not accessible if you've made further modifications. Remove the custom ad blocker rule(s) and the page will load as expected.