---
This interview was held by Rick123Axel.
Joe Swift as portrayed several walkers.
---
What role/roles have you had in The Walking Dead?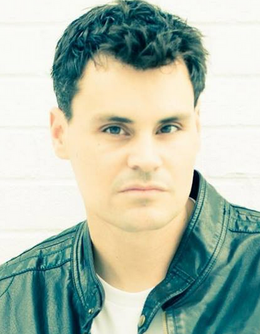 Walkers only. Hero Walker a few times.
What is a hero walker?
Hero Walker is a zombie that is highly featured. There's also midgrade Walkers which are farther back with less or no makeup, sometimes in masks. Also, Hero Walkers spend up to 3 hours in makeup. 
Did you create your characters names or backstorys?
To myself yes. Gives it more realism and as an actor it helps you embody the role.
How did you get your role?
Casting called me themselves. I have worked with them many times on various projects.
Have you got any interesting or funny stories from your time on set?
Yeah...we were a funny site one night when we were all freezing and they brought us tie dyed and crazy designed Snuggies....looked crazy with our zombie faces made up. Lol. Would've been a hilarious picture. Another story is The first time I worked it I knew nothing of the show The actors that played T-Dog (IronE Singleton) , Maggie (Lauren Cohan) and Glenn (Steven Yeun) were very concerned about us, it was a blistering hot day at the prison and they kept running to get us water, I was very impressed by them. I told T-DOG (IronE Singleton) a dirty joke and he burst out laughing.
What is it like to work with the amazing special effects artist Greg Nicotero? He's very cool, funny and energetic! Always brainstorming! What is the best thing about working on The Walking Dead?
The best part, as a fan, is getting to work on this incredible program & seeing how it all fits together & having an inside track on the developing story. As an actor, it's invaluable watching the principles working their craft up close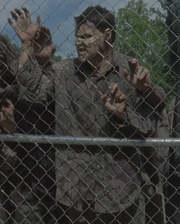 Are you currently working on anything interesting that you can reveal?
I work in film full time. I bounce from one project to the next. Did 2 weeks on "Fast & Furious 7" before they shut down. Dumb & Dumber To, music videos, countless tv shows. You name it, I've probably been on it.
If a zombie apocalypse were to happen which character would you be most like?
I'd like to say mostly like Daryl because he's a badass. But honestly, I'd probably be more like Rick, trying to unify everyone.
Thank you again on behalf of the entire wiki! We appreciate it very much!
Thanks to you!!